This time last year I was excitedly preparing to attend my first ever RootsTech in Salt Lake City.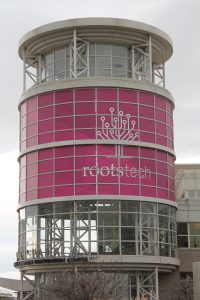 Not being able to attend this year is definitely a bummer, but none-the-less the excitement is starting to build as the days countdown and I can look forward to watching several live presentations at home (even though it means setting the alarm clock for mostly middle-of-the-night viewing here in Australia).
As a Remote Ambassador for RootsTech 2018 I am also privileged to be able to read through the handouts submitted for the various talks on offer. All I can say, is, there is a great lineup of speakers that will be presenting an amazing variety of talks. I am especially impressed with the variety of European content as well as the excellent hands-on Labs.
RootsTech just goes from strength to strength each year and, with the quality of this year's event, it will be a hard act to follow in 2019 when I will once again be able to attend in person.
Of course, a big thank you must go out to the hard-working and dedicated team operating behind-the-scenes to bring each RootsTech to fruition.