The world's largest genealogical event celebrating family has announced a further diverse group of keynote speakers, who hail from England, India, and Uruguay. 
RootsTech Connect, to be held on 25–27 February 2021, is a free online conference to discover, share, and celebrate family and heritage connections.
Erick Avari, born in Darjeeling, West Bengal, India, is an Indian American television, film, and theater actor, writer, director and producer. He has performed in grand opera, on and off Broadway, in regional theaters, and in Hollywood blockbuster films, hit TV series, and award-winning independent films such as The Chosen. He is best known for his roles in Stargate, Independence Day, The Mummy, Daredevil, Planet of the Apes, and Mr. Deeds. Avari has been a trailblazer for a generation of South Asian actors in Hollywood. As part of his fight against stereotypical casting, he has convincingly played more than two dozen ethnicities.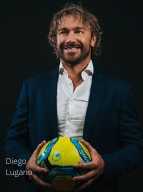 Diego Lugano is a Uruguayan former professional footballer (soccer player) for many clubs in South America and Europe. He played in 95 matches as a member of the Uruguayan soccer team from 2003 to –2014. In 2010 and 2014, he captained the Uruguayan squad in the Federation Internationale de Football Association (FIFA) World Cup. His career began at the Club Nacional de Fútbol of Canelones in 1999. During his career, he played for Plaza Colonia, Fenerbahçe S.K., Paris Saint Germain, Málaga, West Bromwich Albion, BK Häcken, Cerro Porteño of Paraguay, and São Paulo. He has supported many causes defending the rights of children. He is now the superintendent of Institutional Relations of São Paulo FC.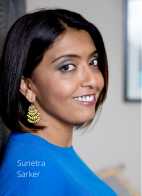 Sunetra Sarker is an award-winning actress born in Liverpool, England, to Hindu parents. Her first acting success came at age 15, when she was cast as Nisha Batra on the Channel 4 serial drama Brookside. Her career took off, and during the next three decades she acted in an array of television series, earning awards for her performances, including an award for Best TV character at the Asian Media Awards. During her career, she made time for school, graduating in IT and French from Brunel University. She is a member of the British Academy of Film and Television Arts (BAFTA), an independent charity to support, develop, and promote excellence in film, games, and television and creative talent in the United Kingdom and internationally.
While not really a fan of football (soccer to us in Aus) I am really excited about hearing Erick and Sunetra talk at RootsTech Connect.