The annual RootsTech genealogical conference has always managed to find the best Keynote Speakers in the world for their conferences and next year's RootsTech Connect 2021 will once again showcase the best of the world's motivational speakers.
With RootsTech Connect 2021 being held as a free, online, worldwide event, there is even more reason to register, sit-back at home, enjoy, celebrate, and share family and heritage connections.
ROOTSTECH CONNECT 2021 KEYNOTE SPEAKERS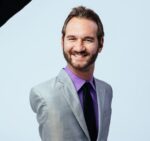 Nick Vujicic, born in Melbourne, Australia, and with no medical explanation or warning, came into the world with neither arms nor legs. Nick overcame his disabilities and has achieved remarkable goals despite them. By age 19 he started fulfilling his dream of encouraging others through their personal challenges. He has spoken live to 6.5 million people in more than 65 countries, met with 21 presidents, and addressed 9 governments. His New York Times best seller, Unstoppable, is now published in more than 30 languages.
Lorena Ochoa is best known as the top-ranked female golfer in the world for 157 consecutive weeks in the LPGA. As the first Mexican golfer of either gender with such a ranking, she is considered the best Mexican golfer and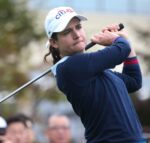 Best Latin American female golfer of all time. "Knowing your past is very important to understand who you are," said Ochoa. "The work that FamilySearch and RootsTech Connect does is incredible. I know more about my story than I would have ever imagined."
Lorena started a foundation focused on educating low-income children, and in November 2012, she published her book, Dream Big, sharing the goals from her childhood that set her on that course.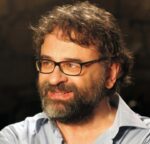 Francesco Lotoro is an Italian pianist, composer, conductor, and professor at the Umberto Giordano Music Conservatory in Foggia, Italy. For the past 30 years, he has worked tirelessly to recover, study, archive, execute, record, and promote tens of thousands of remarkable musical scores composed by prisoners in concentration camps.
Sharon Leslie Morgan has devoted her career to support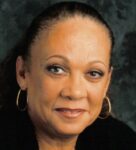 African American genealogical research. She founded Our Black Ancestry (OBA), an online community provide resources for African American genealogical research, preserve historical materials and properties, and promote healing of wounds that are a legacy of slavery. OBA is a partner with FamilySearch on the ROAR (Reclaiming Our African Roots) Project. 
RootsTech Connect, February 25–27, 2021.