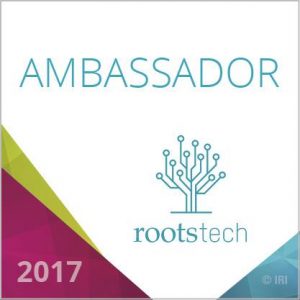 With the announcement of the official opening of registrations for RootsTech 2017, came a bright and colourful new website and publication of sessions and labs available throughout the conference.
The 4-day conference will offer attendees a full line-up of inspiring and well-known keynote speakers with more than 200 Breakout Sessions covering DNA, Tools, Photos, Stories, Organising and Discovery, including hands-on computer labs taught by industry professionals and leaders.
And then there is the interactive activities and exhibitors in the Expo Hall. Along with Innovation Alley, Discovery Zone and the Demo Theatre, RootsTech 2017 will see the introduction of two new events in the Expo Hall:
Coaches' Corner will provide one-on-one mentoring from an expert genealogist; and
Heirloom Show and Tell where you can bring in any small item or photo of a large item you've been wondering about, and they'll tell you about it.
Early bird discount pricing is available for a limited time with 4-day passes at just $159 and $189 for the RootsTech plus Innovator Summit pass. Passes for the Getting Started track start at $49 for a single day and $69 for a limited 3-day pass. All passes include access to the popular expo hall and morning keynote sessions.