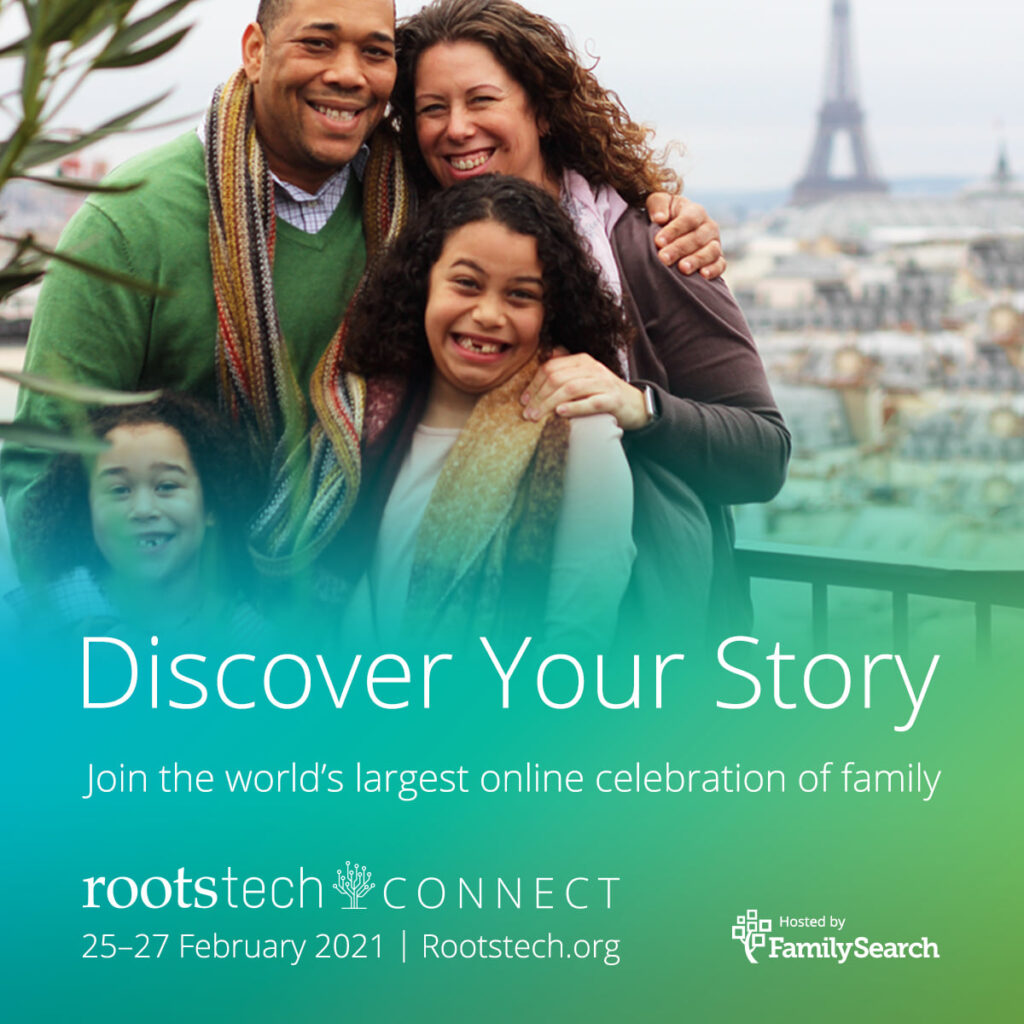 In February 2021, I will once again be attending the annual RootsTech genealogical conference held in Salt Lake City. However, unlike past years, I will not be booking international flights or accommodation. Instead, from February 25 to 27, I'll simply be walking from my bedroom to my study and attending RootsTech Connect 2021 virtually!
The advent of COVID-19 this year and resultant travel restrictions in place, has completely changed the way we currently go about our lives and our family history research. And while we might not be able to physically meet up with our research buddies in Salt Lake City, we are able to catch up with them online thanks to modern technology.
RootsTech Connect 2021 will be a massive event allowing attendees to participate from anywhere in the world. And the best news – it's free!
FamilySearch are guaranteeing that RootsTech Connect 2021 will:
offer a combination of both livestream and on-demand content to accommodate different time zones;
classes will be taught in many languages, and presenters will teach from a number of international locations;
there will be a virtual marketplace; and
attendees will be able to interact with presenters, exhibitors, and other attendees through live chat and question and answer sessions
Covid-19 might have turned our lives upside down but with RootsTech Connect 2021 – there is always a silver lining.